Welcome to Tamim Academy NYC!
​Please contact me with questions or for more information at any point in the inquiry or application process.
Best wishes,
Chayale Kugel
Phone: (​212) 864-5010 x122
admissions@tamimnyc.org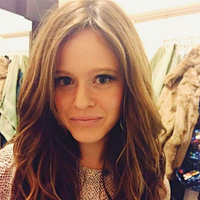 New Student Registration
Step 1: Application
Complete the application by clicking here.
Step 2: Parent School Tour
After submitting your application, the school's Admissions Director, Chayale Kugel, will be in contact with you to schedule a school tour, which will include spending some time in the classrooms as well as meeting with the school's Principal, Sara Keen.
Step 3: Student Visit
Following your parent visit, arrangements will be made for your child to visit Tamim Academy NYC.
Step 4: Acceptance Status
Acceptance letters will be sent within two weeks of your child's school visit. The acceptance letter will outline the next steps to complete your child's enrollment.
Step 5: Optional Application for Financial Assistance 
We aim to provide an affordable Jewish education to every single Jewish child. Scholarships are needs-based and determined through a third-party tool – FAST Aid.
Step 6: Financial Agreement
Complete your Financial Agreement to secure your child's place at Tamim Academy NYC!
Please feel free at any time to speak with Sara Keen, the school's Principal, to learn more about Tamim Academy NYC and its suitability for your child.
You can contact Ms.Keen at sara.keen@tamimnyc.com
We look forward to receiving your application.